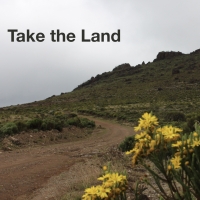 Take the Land
By Linda Warren | January 12, 2020
"Take the Land" is the new sermon series for 2020. The Lord is calling us to participate with Him in battle and see His vision actualized on the earth.
He's telling us to move forward in the new way of victory and finesse in the battle and in the taking of the land . . . walking in war and yet also in Shalom.

Join us Sundays at 11:00 am: www.WestchesterChapel.org.

You'll find the most recent sermons at www.WestchesterChapel.org under our Welcome.
Back