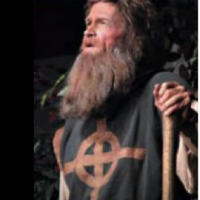 Our Current Sermon Series: Pictures of Holy Living
By Pastor Linda Warren | November 24, 2013
1 Peter 2:9 tells us that as believers in Jesus, we have become God's people, a holy people. We are a people for His own possession that we may proclaim the praises of him who called us out of darkness into his marvelous light. God's children are to share a common trait - - holiness. "As obedient children, do not be conformed to the passions of your former ignorance, but as he who called you is holy, you also be holy in all your conduct, since it is written, 'You shall be holy, for I am holy'" (1 Peter 1: 14-16, ESV). We will look at people in the Bible who were dedicated to the Lord, and see how God's holiness was lived out in their lives. "Paint a picture" for our community, so we can see and be transformed into God's image through the blood of Jesus Christ by the Spirit of holiness.

The series is supplemented with testimonies of church members and St. Patrick.

Follow the series by subscribing to our podcast on iTunes or listening here.
Back