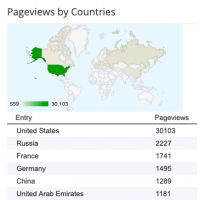 Features on Our Media Page
By Rich Swingle | May 18, 2014
The question was raised as to how long sermons stay online. They will stay on indefinitely, but they will fall off of the front page as new services are added. If the sermon you're looking for isn't in the list of the most recent ten sermons on the front page visit
www.WestchesterChapel.org/Media
. If you forget that, there's a link to it in the far right of the index at
www.WestchesterChapel.org
.
The Media page has links to sermon series, sermons by preacher, creative worship, testimonies, and a link to our iTunes podcast. Those same links live in the index at
westchesterchapel.blogspot.com
where the sermons are stored.
If you'd like to search by sermon title or Bible passage, visit
westchesterchapel.blogspot.com
and use the search window in the upper left corner.
To search by date use the archive in the right column at
westchesterchapel.blogspot.com
, under Followers.
As of January 12, 2020, our sermons have had 48,509 page views, 701 of those in the past month. We haven't had less than 200 visits/month since November 2012.
Here's how that breaks down by the top ten countries: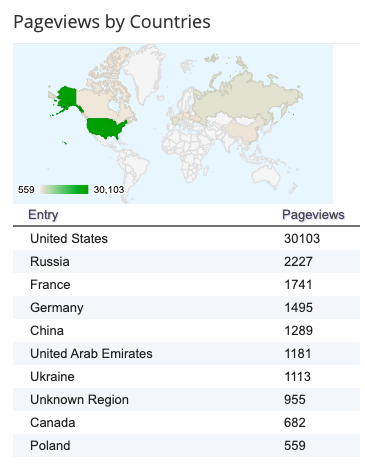 We also know that we've had visitors from Pakistan, Iran and Malaysia (the largest Muslim nation on earth).
Keep praying for the international outreach of Westchester Chapel, and share the links with your friends and family using the business cards we put on the back table, and by linking to sermons on social media. If you haven't Liked us or Followed us we're at
www.Facebook.com/WestchesterChapel
and
www.Twitter.com/WCCC
.
That the world may know of Jesus' love!
Back