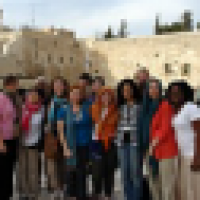 CITA to the Nations: Jordan and Israel
By Rich Swingle | August 21, 2011
We had a phenomenal time sharing in Jordan and Israel.
We've put together a photo book from our trip.
Also, I've posted a number of stories to my blog: blog.richdrama.com (May 2011), and we posted more photos at citatothenationsjordanandisrael.shutterfly.com. We posted some videos of sketches we performed where they took place at CITA.org/HolyLand.
Back